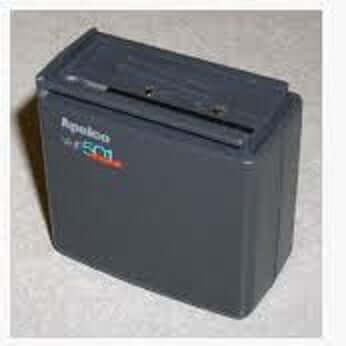 VXL501 Apelco Battery Rebuild Service
---
This is a rebuild service for one Apelco VXL501 battery. We rebuild all batteries with high quality cells that offer more runtime than when they were new. We must re-use the existing case and charging port in their current condition. All of our rebuilds are professionally assembled using high-quality equipment and materials. All battery assemblies are load tested to ensure quality. We have rebuilt hundreds of Apelco VXL501 batteries for other customers so please buy with confidence. The Apelco VXL501 battery has been discontinued by the OEM. We can rebuild this battery many times to keep your legacy equipment powered when you need it. Do not invest tons of money into new equipment just because of a discontinued battery. Send those batteries to us and let us put our experience to work for you. 
This battery is exceptionally difficult to disassemble and may have physical damage to the case when done. While we do our best to prevent this from occurring, we feel it is necessary to advise you of this in advance.
Note: This is a rebuild service and not an attempt to sell a new or aftermarket battery pack. With this service, you must send your battery to us to be repaired.
---
Share this Product
---
More from this collection