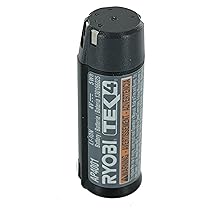 130166025 Ryobi® 4V Lithium Battery Rebuild Service (Upgraded to 2.5Ah)
---
Rebuild Service for a Ryobi® 130166025 battery pack. For the cost of this service, we will open the battery pack, replace all cells, test, and reassemble. Connectors and circuit boards are re-used and are not replaced or serviced. The performance of our battery packs is equal to that of a brand-new battery from the OEM but at a fraction of the cost. Send your 130166025 battery to us and let us make it work as well as new. Our trained technicians work on Ryobi® brand batteries each day and have been working with many Ryobi® service centers for years. We rebuild almost all types of Ryobi® brand batteries including those used in diagnostic equipment. Don't wait any longer. Send your 130166025 battery pack to us for repair today!
Upgraded rebuild capacity: 2.5Ah
Note: When we are rebuilding your battery, if your circuit board is found to be defective, we will contact you. At that time we will provide you with the option of sending us another battery or we can refund you for the rebuild service. The old cells are removed and recycled prior to circuit board testing and cannot be shipped back to you. 
Orders containing lithium batteries will ship by ground only regardless of the shipping method chosen.
Note: This is a rebuild service, not an attempt to sell a new or aftermarket battery pack. With this service, you must send your battery to us to be repaired.
---
Share this Product
---
More from this collection